Personal PI is an experimental mobile game prototype, exploring the concept of personal space in the city. You take on the role of an amateur private investigator, solving the everyday mysteries we all come across when living in tenement flats.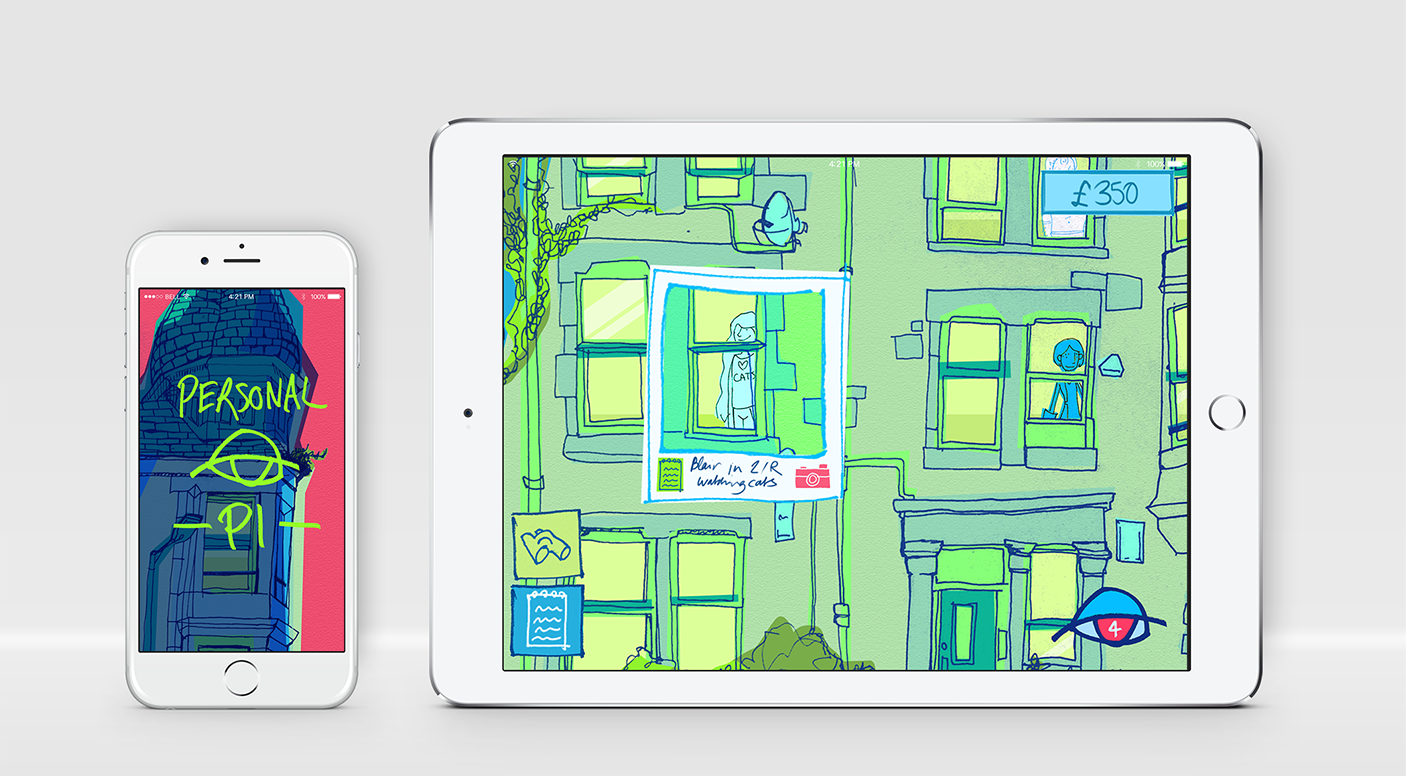 This project was created to explore how user experience design techniques can be used to design experimental game experiences, during a year out from my career where I gained an Honours degree at Abertay University. I also wrote a thesis titled "Beyond Usability: UX Design for Experimental Games"- but I doubt you want to read that!
User journey for the core game experience developed for the prototype.